Process Communication Model – Buch-Tipps & Bestellung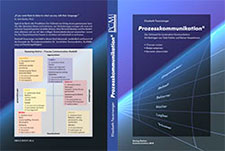 In this book, Elisabeth Feuersenger communicates the concepts of process communication for constructive communication, conflict resolution and relationship skills in a lifelike, understandable and humorous way. With contributions by Taibi Kahler.
Price D, A: EUR 19,50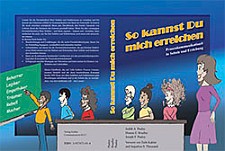 Learn to understand the personality of your students and you know the secret of effective communication with them in class! Achieving Me Enables the Breakthrough that Thousands of Teachers Have Made Through the Authors' Seminars: When you know and understand the primary personality traits of your students – and your own – then discover how you and your students feel motivate and teach. In this book you will find:
Descriptions and narratives that make the six personality types that you encounter in everyday school life understandable and recognizable

Worksheets that help you identify the personality structure, the psychic needs (motivators), and the strengths and weaknesses of your students

Ideas for combining existing learning theories with the personality-psychological concepts of process communication

Successfully tested strategies for prevention and intervention in the distress of students and teachers
Based on Taibi Kahler's Process Communication Model® and the concepts described in it, this handbook helps you to build good relationships with all students and to make it possible at school for what is to be done there – learning!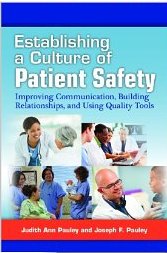 The purpose of this document is to provide a "culture of patient safety" in their facilities and practices, to provide high quality healthcare, and to increase patient and staff satisfaction and patients. It achieves this by describing what it means to be in distress, by doing so getting their motivational needs met every day.
The concepts described in this book are scientifically based and have more than 40 years of scrutiny and scientific inquiry. They were first used as a clinical model to help patients help themselves, and indeed are still used clinically. The originator of the concepts, dr. Taibi Kahler, 1977 Eric Berne Memorial Scientific Award for the clinical application of a discovery he made in 1971. This discovery enabled clinicians to shorten the treatment time of patients by reducing their resistance as a result of miscommunication between their doctors and themselves.
With contributions by  Dr Weinert